James Patterson
Autographed Books
For multiple title purchases email Classic Bookshop: Classicbookshop1@bellsouth.net
These books are autographed by James Patterson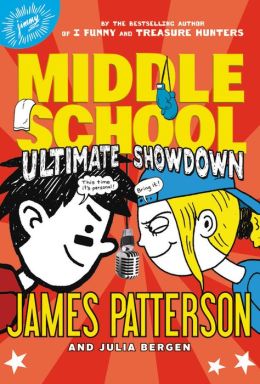 The Khatchadorian kids are an opinionated duo, and as readers of the Middle School stories know, they don't exactly see eye to eye. But when wild-card Rafe and mostly-straight-laced Georgia go at it, the only thing more fun than their ranting is getting to join in! Their back-and-forth banter on a range of topics--from bullying to cafeteria food to school dress codes--introduces more than 40 writing and drawing prompts and other games, along with room for readers to share their own points of view. (Includes over 200 illustrations.)
$13.99
***********************************************************
When NYPD Red arrives at a crime scene, everyone takes notice. Known as the protectors of the rich, famous, and connected, NYPD Red is the elite task force called in only for New York City's most high-profile crimes. And Detective Zach Jordan is the best of the best, a brilliant and relentless pursuer of justice. He puts professionalism above all, ignoring his feelings for his partner, Detective Kylie MacDonald, the woman who broke his heart when they first met in the academy. But even with their top-notch training, Zach and Kylie aren't prepared for what they see when they're called to a crime scene in the heart of Central Park. They arrive to find a carousel spinning round and round, its painted horses grinning eerily in the early morning dark. There is only one rider: a brutally slaughtered woman, her body tied up and dressed in a Hazmat suit, on display for the world to see. The victim, a woman of vast wealth and even greater connections, is the fourth in a string of shocking murders that have hit the city. As the public pressure mounts, and political and personal secrets of the highest order hang in the balance, Zach and Kylie must find out what's really behind the murderer's rampage. But Kylie has been acting strange recently--and Zach knows whatever she's hiding could threaten the biggest case of their careers
$28.00
***********************************************************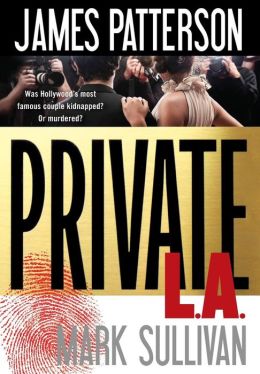 Thom and Jennifer Harlow are the perfect couple, with three perfect children. They maybe two of the biggest mega movie stars in the world, but they're also great parents, philanthropists and just all-around good people. When they disappear without a word from their ranch, facts are hard to find. They live behind such a high wall of security and image control that even world-renowned Private Investigator Jack Morgan can't get to the truth. But as Jack keeps probing, secrets sprout thick and fast--and the world's golden couple may emerge as hiding behind a world of desperation and deception that the wildest reality show couldn't begin to unveil. Murder is only the opening scene
$28.00
***********************************************************
Axi Moore is a "good girl" - She studies hard, stays out of the spotlight, and doesn't tell anyone that what she really wants is to run away from it all. The only person she can tell is her best friend, Robinson--who she also happens to be madly in love with. When Axi impulsively invites Robinson to come with her on an unplanned cross-country road trip, she breaks the rules for the first time in her life. But the adventure quickly turns from carefree to out-of-control. A remarkably moving tale with its origins in James Patterson's own past, First Love is testament to the power of first love--and how it can change the rest of your life
$26.00
***********************************************************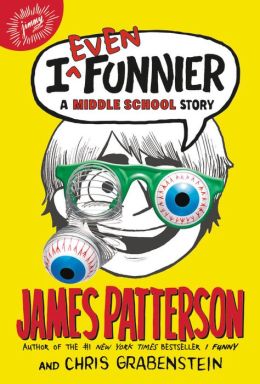 In this follow up to the #1 New York Times bestseller I Funny, middle schooler Jamie Grimm has big dreams of being the best stand-up comic in the world--and he won't let the fact that he's wheelchair-bound stand in his way. After winning the New York state finals in the Planet's Funniest Kid Comic Contest, Jamie's off to Boston to compete in the national semi-finals. But when one of his best buddies runs into trouble at school and a sudden family health scare rears its head, Jamie has to put his comedic ambitions on hold and stand by the people he cares about. Can Jamie pass up the big competition for the sake of his friends and family? (Includes more than 175 black-and-white illustrations.)
$13.99
***********************************************************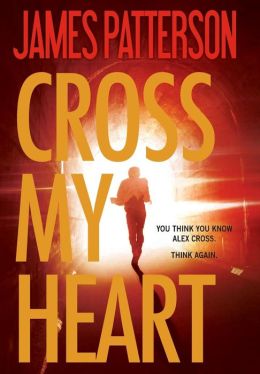 James Patterson raises the stakes to their highest level, ever-when Alex Cross becomes the obsession of a genius of menace set on proving that he is the greatest mind in the history of crime. Detective Alex Cross is a family man at heart--nothing matters more to him than his children, his grandmother, and his wife Bree. His love of his family is his anchor, and gives him the strength to confront evil in his work. One man knows this deeply, and uses Alex's strength as a weapon against him in the most unsettling and unexpected novel of James Patterson's career. When the ones Cross loves are in danger, he will do anything to protect them. If he does anything to protect them, they will die..
$29.00
***********************************************************
Wealthy young women are being murdered, and the police aren't looking for answers in the right places. Enter Tandy Angel. Her first case was the mystery of her parents' deaths. Now she's working to exonerate her brother of his girlfriend's homicide. And danger just got closer. One of the recent victims was a student at Tandy's own elite school. She has a hunch it may be the work of a serial killer... and Tandy perfectly fits the profile of the killer's targets. Can she untangle the mysteries in time? Or will she be the next victim? James Patterson keeps the confessions coming as Tandy delves deeper into her own tumultuous history and the skeletons in the Angel family closet.
$18.00
***********************************************************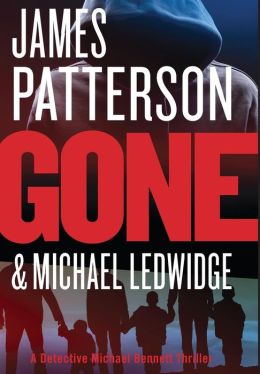 Michael Bennett put Manuel Perrine behind bars, but now the vicious killer is out and determined to find and kill his detective nemesis. For the moment, Bennett and his ten adopted children are hidden away safely on a California farm, but Perrine knows a foolproof method to smoke him out: The crime kingpin begins a series of escalating assassinations, knowing that the lawman will be forced to leave his sanctuary to end the carnage. James Patterson as his suspenseful best
$28.00
***********************************************************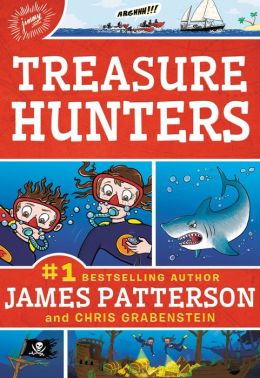 The Kidd siblings have grown up diving down to shipwrecks and traveling the world, helping their famous parents recover everything from swords to gold doubloons from the bottom of the ocean. But after their parents disappear n the job, the kids are suddenly thrust into the biggest treasure hunt of their lives. They'll have to work together to defeat dangerous pirates and dodge the hot pursuit of an evil treasure hunting rival, all while following cryptic clues to unravel the mystery of what really happened to their parents—and find out if they're still alive
$14.99
***********************************************************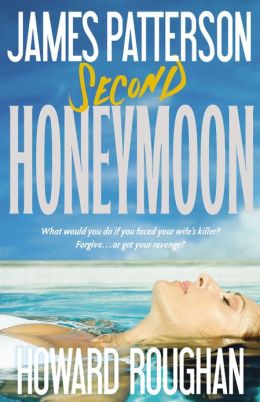 A walk down the aisle, a resort hotel, a drink on the beach...for these unlucky couples, the honeymoon's over. A newlywed couple steps into the sauna in their deluxe honeymoon suite—and never steps out again. When another couple is killed while boarding their honeymoon flight to Rome, it becomes clear that someone is targeting honeymooners, and it's anyone's guess which happy couple is next on the list. FBI Agent John O'Hara is deep into solving the case, while Special Agent Sarah Brubaker is hunting another ingenious serial killer, whose victims all have one chilling thing in common. As wedding hysteria rises to a frightening new level, John and Sarah work ever more closely together in a frantic attempt to decipher the logic behind two rampages.
$28.00
***********************************************************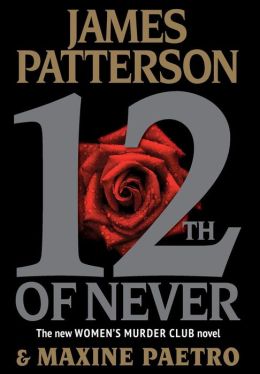 It's finally time! Detective Lindsay Boxer is in labor--while two killers are on the loose. Lindsay Boxer's beautiful baby is born! But after only a week at home with her new daughter, Lindsay is forced to return to work to face two of the biggest cases of her career. A rising star football player for the San Francisco 49ers is the prime suspect in a grisly murder. At the same time, Lindsay is confronted with the strangest story she's ever heard: An eccentric English professor has been having vivid nightmares about a violent murder and he's convinced is real. Lindsay doesn't believe him, but then a shooting is called in-and it fits the professor's description to the last detail. Lindsay doesn't have much time to stop a terrifying future from unfolding. But all the crimes in the world seem like nothing when Lindsay is suddenly faced with the possibility of the most devastating loss of her life.
$27.99
***********************************************************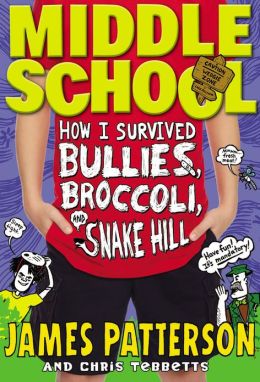 Rafe Khatchadorian, the hero of the bestselling Middle School series, is ready for a fun summer at camp—until he finds out it's a summer school camp! Luckily, Rafe easily makes friends with his troublemaking cabin mates and bunkmate, a boy nicknamed Booger-Eater, who puts up with endless teasing from the other kids. Rafe soon realizes there's more to a person than a nickname, though, and Booger-Eater might be the kind of friend you want on your side when the boys from the Cool Cabin attack. This fourth book in the massively popular Middle School series is an unforgettable summer of hi-jinks, new friends, and surprises, all told with the hilarity and honesty readers have come to expect from blockbuster author James Patterson
$14.00
***********************************************************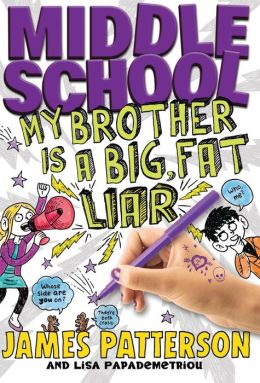 From blockbuster author James Patterson comes the third installment in the #1 New York Times bestselling Middle School series! Georgia Khatchadorian plans to excel at Hills Village Middle School in all the places her troublemaking brother failed. She's even bet him that she'll quickly become one of the most popular girls in school. But Rafe left a big mark at HVMS, and no one will give Georgia a chance! Even worse, Rafe has sneakily signed up her band to play at the school dance, and she's terrified to embarrass herself in front of the snooty "Princesses" who run the school and the boy who's caught her eye. Will she be able to overcome her fears and win her bet with Rafe? Find out THE TRUTH about Rafe Khatchadorian's sister in the first Middle School story from the point of view of the hilarious Georgia—a girl who's ready to speak her mind!
$15.99
***********************************************************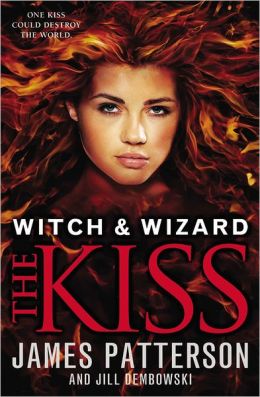 Whit and Wisty Allgood, a witch and wizard with extraordinary abilities, have defeated the ruthless dictator who long overshadowed their world. But for the first time in their lives, the powerful brother and sister find themselves at odds as Wisty is drawn to a mysterious and magical stranger named Heath. Wisty has never felt as free as she does with Heath, especially when the two of them share and test their magic together. But when a merciless Wizard King from the mountains suddenly threatens war, Wisty must make an excruciating choice. Will she unite with Whit to fight the mounting dangers that could return their world to a tyrant's domain? Or will she trust the beautiful boy who has captured her heart?
$17.99
***********************************************************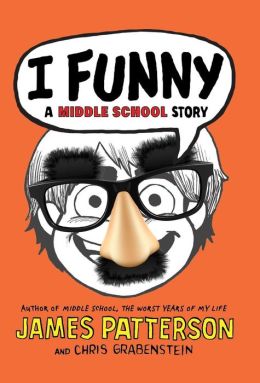 Jamie Grimm is a middle schooler on a mission: he wants to become the world's greatest standup comedian—even if he doesn't have a lot to laugh about these days. He's new in town and stuck living with his aunt, uncle, and their evil son Stevie, a bully who doesn't let Jamie's wheelchair stop him from messing with Jamie as much as possible. But Jamie doesn't let his situation get him down. He practices the craft of stand-up every day on friends, family, and the willing customers at his Uncle Frankie's diner. When Uncle Frankie mentions a contest called The Planet's Funniest Kid Comic, Jamie knows he has to enter. But are the judges only rewarding him out of pity because of his wheelchair, like Stevie suggests? Will Jamie ever share the secret of his troubled past instead of hiding behind his comedy act. Following the bestselling success of the hilarious Middle School, The Worst Years of My Life, James Patterson continues to dish out the funnies in another highly-illustrated, heartfelt middle school story
$15.99
***********************************************************
James Patterson returns to the genre that made him famous with a thrilling teen detective series about the mysterious and magnificently wealthy Angel family . . . and the dark secrets they're keeping from one another. On the night Malcolm and Maud Angel are murdered, Tandy Angel knows just three things: 1) She was the last person to see her parents alive. 2) The police have no suspects besides Tandy and her three siblings. 3) She can't trust anyone--maybe not even herself. Having grown up under Malcolm and Maud's intense perfectionist demands, no child comes away undamaged. Tandy decides that she will have to clear the family name, but digging deeper into her powerful parents' affairs is a dangerous-and revealing-game. Who knows what the Angels are truly capable of?
$19.99
***********************************************************
Are you ready for the final chapter? Are you ready for the ultimate flight? Because THIS IS IT. One last incredible, explosive adventure with an astonishing ending that no one could have seen coming.
$17.99
***********************************************************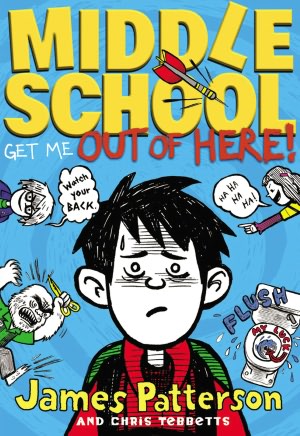 After sixth grade, the very worst year of his life, Rafe Khatchadorian thinks he has it made in seventh grade. He's been accepted to art school in the big city and imagines a math-and-history-free fun zone.Wrong! It's more competitive than Rafe ever expected, and to score big in class, he needs to find a way to turn his boring life into the inspiration for a work of art. His method? Operation: Get a Life! Anything he's never done before, he's going to do it, from learning to play poker to going to a modern art museum. But when his newest mission uncovers secrets about the family Rafe's never known, he has to decide if he's ready to have his world turned upside down. (Includes over 100 illustrations.)
$15.99
***********************************************************